Calculation of solar production
Tecphy calculates the producibles of your future installations and provides an independant study. If you are leading projects we can realise this study for you, your customers or the financing services. Our calculation skills will adapt to various specific requirements or can be performed in real time.
Apart from the PV calculations, the coupling with thermal and electrical networks as well as the consumers and co-generators are possible at building/industry and district scales.
PVsyst offer
Professional software fot the planning of a complex PV project with 3D mapping and detailed losses calculations.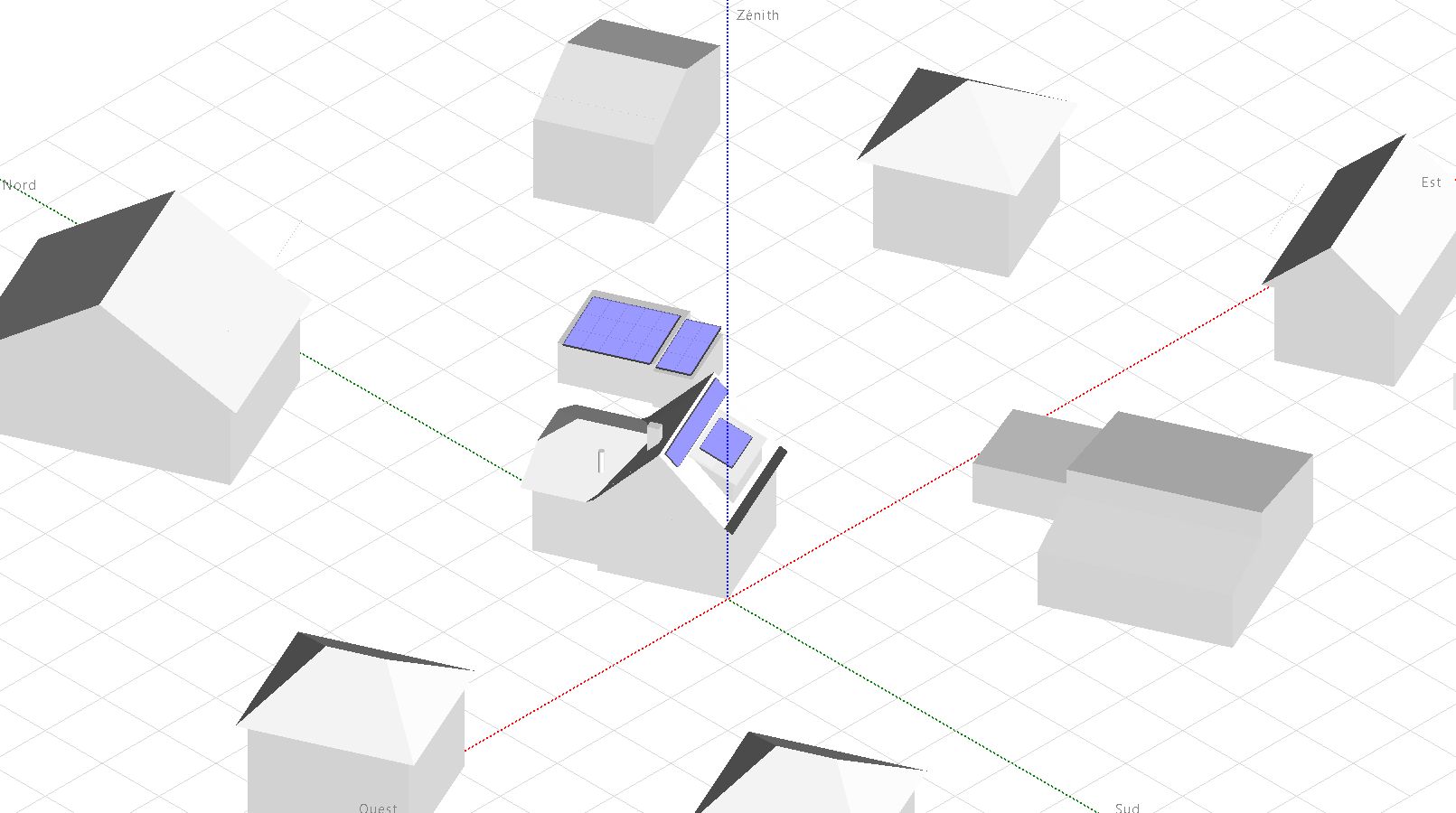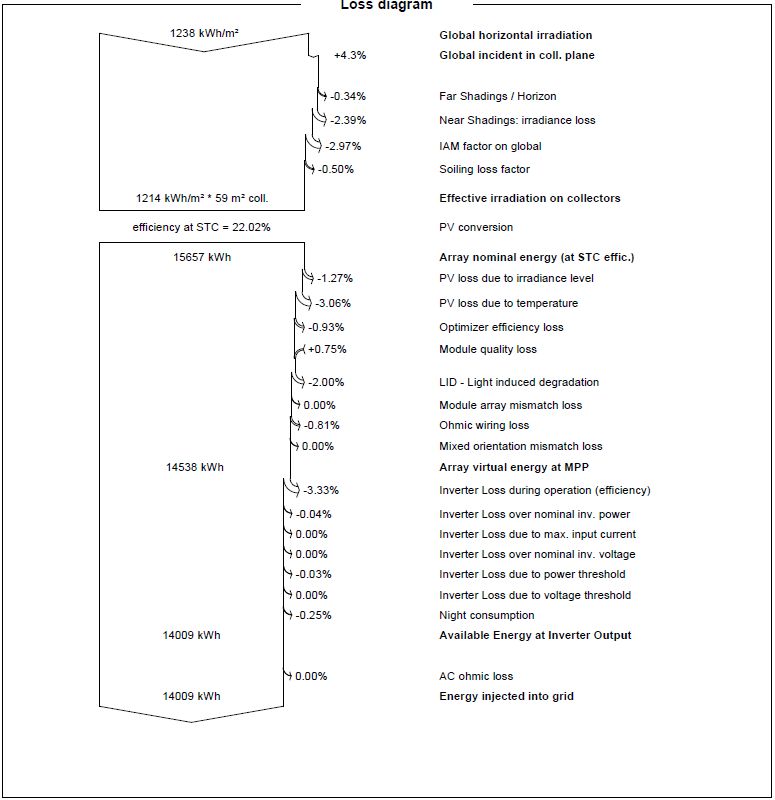 Polysun Offer
For standard calculations we are using the Professional software Polysun Designer .  Hourly or 1 min step calculations  are performed using meteonorm version 6 & version 7.2  Databases.  Historical datafiles, P90 or monthly data (if hourly data not availble) can be integated in the software as alternatives.
Smarsolar offer
Production forecast SMARSolar as cloud service (SaaS) is used in the algorithms of energy management in buildings and at a larger scale in a smartgrid perspective. Comparing expected production with measured production in real time, any drop down of performance is detected and active maintenance actions will be triggered. As a consequence, it will optimize revenues.
The smarsolar computational engine takes into account all parameters of a classical PV installation (location, inclination, orientation, panel integration type, shadow curve, albedo, cables losses …) as well as the characteristics of components such as panel (Voc, Isc, thermal coefficient, NOCT, efficiency function of irradiation …)
An accurate modelling of panel is allowed with calibration electrical and optical curves such as transmittance.  This is useful in special and innovative applications to integrate special anti reflection coatings (BIPV Building) as well as soiling and snow losses.
The code has been validated with the help of PVsyst for annual production as well as with hourly data of measured production. The smarsolar code, coupled with a monitoring system, allows a smart monitoring where expected production is compared with measured production. Smarsolar can trigger an anti soiling device or a snow mitigation system only when needed to minimize costs while keeping the best production.
| | | | | |
| --- | --- | --- | --- | --- |
| | PVsyst | Polysun | Smarsolar | SmarPVH2 |
| Modelling PV and elec. networks | oui | oui | oui | |
| Far shadow | oui | oui | oui | |
| Near shadow 3D, calepinage, detailed losses | oui | | | |
| Modelling building and thermal | | oui | | |
| Professional planning PV report | oui | oui | | |
| Import Hourly & Monthly Meteo data (ex : PVGIS) | oui | oui | oui | |
| Meteonorm V6 & V7.2 | oui | oui | oui | |
| Modelling Optics PV panel | | | oui | |
| Real time PV production Simulation with API meteo or sensors on site | | | oui | |
| Web Portail  online with visualisation and download | | | oui | |
| Monitoring : drop down detection with alarms | | | oui | |
| Storage battery and Hydrogen snowing and soiling, database with  import / export tools | | | | oui |